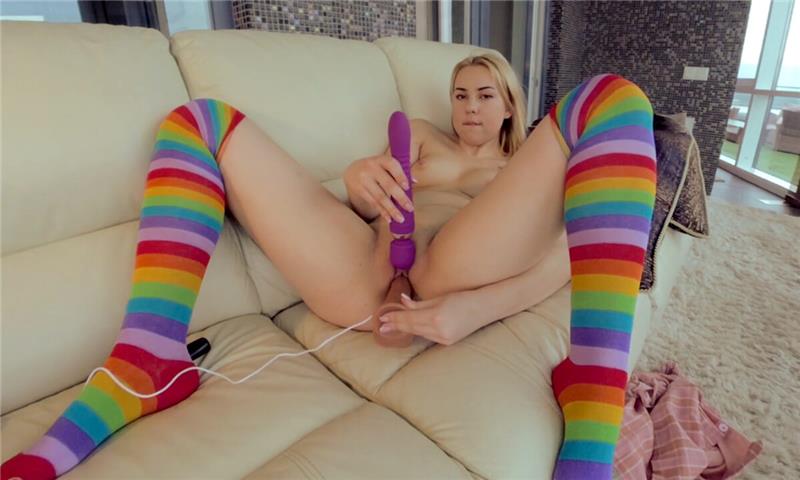 Size: 2.22 GiB | 00:17:14 | 5760x2880
Cast:
Studio: VRgoddess
We work in porn so you can trust us when we say: blonde babe Adriana is one HORNY amateur. She's straddling that super sexy line because cute & sexy, hanging out in thigh high rainbow socks and a tight little outfit that shows her figure. And now that you're here, she can start with her show as she brings out a thick dildo and slides it deep inside her pussy while you hang out with her on the couch. In just a couple easy clicks you'll be enjoy the sight of a horny blonde amateur playing with her pussy while she's just a couple feet in front of you.
VR Porn Video "Thigh High Rainbow Socks Adriana Banging Herself Out With Realistic Moving Big Dildo - Amateur Blonde Solo" from VRgoddess studio.
Unfortunately, the name of the actress was not indicated. If you know the name of the actress, please write this in the comment below the video.